Phase One

Phase Two

Phase Three

Phase Four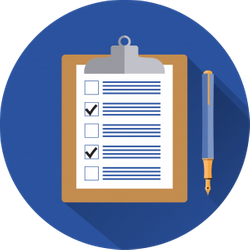 There are many aspects and things to consider when designing a retail store space. A single factor can completely change the way a store is set up to make it more inviting for customers to come in and more appealing to get them to stay long enough to purchase. Here at Quick Service Restaurant and Retail Design Group, we have provided businesses with the right solution for their retail design for over a decade. We are a full-service architecture firm that provides everything you need to make your business a reality. We will accompany you every step until your doors are open for business!
In the preliminary phase, we focus on making sure that your project is set up for success from the moment you hire our services to the last step of the process. This phase consists of considering your needs and making sure that it all aligns with building codes from the jurisdiction. We check that the property has the right zoning and building codes for the retail space you want us to design, that way your project is ensured to succeed from the start. After confirming that all is in order to move forward, we send in survey teams to do the on-site measurements while documenting all the current conditions of the building. With this information, the survey team creates an "as-built" plan for our designers to use for the following phases.
We want to make everyone happy. Quick Service Restaurant and Retail Design Group will verify if you are leasing the space where you are placing your new business at, to confirm that all the landlord's requirements are being met as well by determining the easiest and most cost-effective way to execute their work letter. This is done so you don't have to worry about breaking lease clauses.
The information gathered is used to create a document that keeps a comprehensive report of what was researched, all the important points, and the external factors. With this document and your approval, the next phase kicks in.
For Quick Service Restaurant and Retail Design Group, there's no task too small or too big to design. Investing in design for retail is a great way to start your project as it defines how attractive and approachable your business will be. That's why we make sure that whatever your needs are, they are being taken care of. Our services are available anywhere in the country. If you need retail space design, we will be there for you!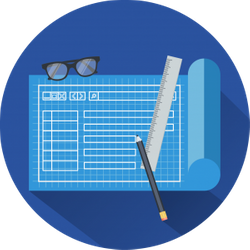 This phase is where our team will put all its knowledge into designing your retail space. There are many aspects of retail to consider when developing something that will help your customers convert into investing their money in your store. Quick Service Restaurant and Retail Design Group has perfected the art of design to bring you the best flow for your retail space while also considering the impact it will have on your clients.
Our design team makes sure that everything goes smoothly, these are some of the things we consider: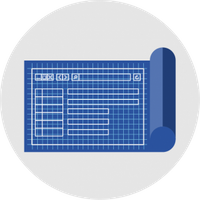 Using The Right Floor Plan
The right floor plan can increase the flow and traffic of your retail space. The decision is made with budget, space, and needs in mind. We dig into the important questions.
What will be the main product?
Does a product need to be visually represented more than others?
What are customers going to be like?
Will the customers go through the store fast or slow?
Do the customers prefer to be assisted or would they rather do it themselves?
Do you want to expose your #1 product right away, or have it hidden behind other things? This way there is more opportunity for the customer to be exposed to other and new products.
Here are some of the common floor plans used in retail.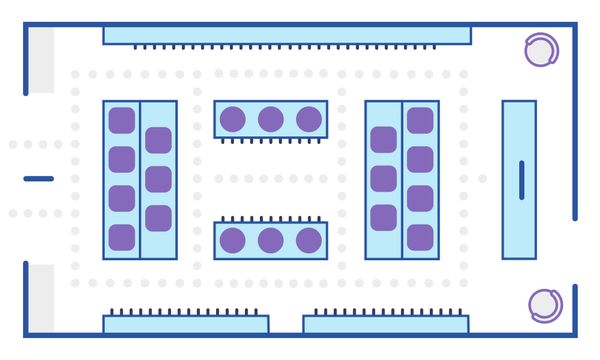 Straight Floor Plan
Simple, yet effective. Everything in this layout will be exposed in rows of traffic. This is often an economical approach to design that's used for supermarkets or stores that use shelving to showcase their products.
Angular Floor Plan
Used more for stores that sell higher-end products or more expensive items. The way products are displayed force a perspective on the customer to think that there are just a few items left or that it is the last one. There is usually no saturation in the number of products. The feel of this layout is used more for brands that offer exclusive products.
Geometric Floor Plan
This floor plan uses all shapes and sizes to create a unique feel, design, and pattern that will guide your customers to where you want them to go. It's considered to be used for more hip and trendy stores.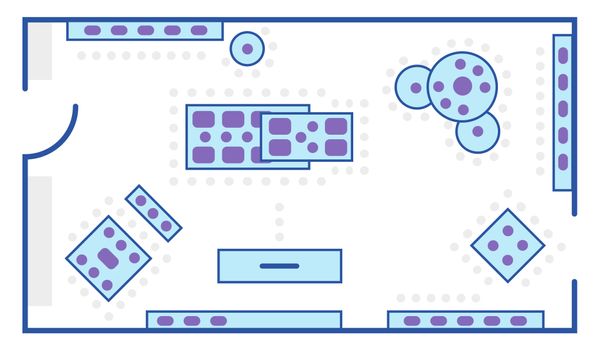 Free Flow Floor Plan
This floor plan allows more creative endeavors in the retail space setup. Your space is not defined by patterns or shelves that have been set in place previously. The customers are not forced to traverse the store a certain way, they can go in any direction, this encourages them to browse.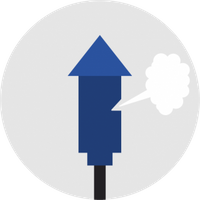 A Decompression Zone
The decompression zone, also known as the threshold area, is the first place that the customer walks through. This area serves as a buffer or transition for the customer from nothing outside of the store to the entire line of products that you might be offering. It consists of a small area that, due to the customer still transitioning into the store, they might miss signs, displays, fixtures, and more objects thatv are placed there.
Quick Service Restaurant and Retail Design Group considers every corner of the store to be as important as the next, giving your future retail space to be efficient and attractive to customers.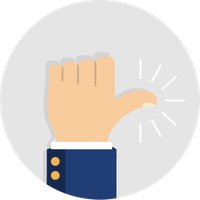 The RIGHT Design!
There are areas of a retail space that are considered by design to more important and should carry more weight in terms of product placement. As an example, in North America, the majority of the people take a right turn when going into a retail store. Usually, in these spaces, you could find what people call the "Power Wall" which is a high-impact part of a retail space
These are the things that the design team at Quick Service Restaurant and Retail Design Group is always aware of. We strive to design your retail space with every minute detail in mind, that way you can offer the best experience to your customers.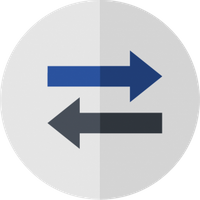 Helping To Guide Your Customers
Our designs are made with our overall, vast experience while having your retail space in mind. That's why we create plans that will keep your customers on the right track to traverse your store without even thinking about it. This is an important aspect of the store's flow since you want to offer your customers a full service of what you provide.
This section should also be concerned with the pace the customer takes through your store. We can help you figure out which areas can be more attractive to your customers for them to slow down if you want to have a bigger chance of selling a certain product.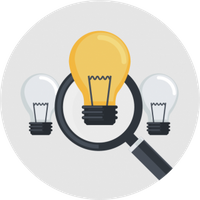 The Lighting Matters!
The lighting will set the mood of your store according to what is going to be sold or what services will be provided. At Quick Service Restaurant and Retail Design Group, we make sure that every bulb or light fixture is placed with a purpose to complement your line of products and make sure that those who visit will have a pleasant experience.
The right lighting can help create a path towards those special products that you want to sell. With a unique fixture, the place can have a unique accent that will attract your customers.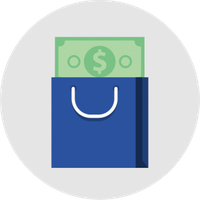 Checkouts
It's important to know the right place to locate the registers and other less important areas to avoid distracting your customers from the shopping experience. We at Quick Service Restaurant and Retail Design Group, stay away from designs that are overwhelming or confusing to your customers because our ultimate goal is your success.
The process of designing a retail space is challenging due to the many factors that can and will modify the entire retail plan of your store. With so many things to consider, we are here to provide you with the best design and architecture solutions so you can be confident that your project is in good hands!
If you are ready to commit to the design process
and start your journey as a business owner, Quick Service Restaurant and Retail Design Group is here to provide you with the best services for your future investment.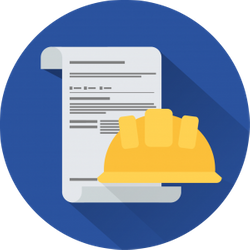 At this point, you have agreed to our designs and are happy with the results you have been given, that's when the negotiations with the contractors start. We begin by scheduling and hosting pre-bid meetings on-site to have the contracting companies come and make sure that they are up for the task of building the retail space.
Just like with the design of the project, this area needs a delicate touch to choose the right bid. The company that's picked from this process will be the one carrying your future project to completion — with our help throughout the process, of course.
With so much to consider from every bidding, Quick Service Restaurant and Retail Design Group will offer constant assistance with the contract interviews. With our process, you can rest assured that you are choosing the right match to build your retail space. Our team makes sure that your budget is also being respected and that the final decision is done under all the parameters that were set up from the initial consultations. We will also be taking care of bids' requests for information (RFIs) and be present to review and compare bids while making sure you are aware of any and all oddities and inconstancies.
Consider these things before making a decision. Don't worry, though, we will be helping!
Prices
Budget is one of the main factors that will define the overall progress and process of a construction project — especially one this big — although, the lowest price is not always the best price. A better contractor can be hired by placing other not-so-important items of the process on the side to be picked up later once the store is open and fully working. Last-minute budget changes are also a thing that can define the scope of the project even more.
Paperwork Clarity
Clarity from the contractor is an important aspect that helps build a solid relationship between the parties involved in the contract. Hidden or unclear details that are not caught up front can become an unpleasant hindrance once the project starts rolling out. At Quick Service Restaurant and Retail Design Group, we make sure that there are no hidden options or fees for the bidding contracts to make your retail project runs smoothly.
Organization
Bidders that are unorganized since the beginning can be expected to be problematic to work with. You are potentially investing big sums of money in design and construction for a retail store, and you don't want to be fixing problems that should have not been there in the first place.
Detail-Oriented
A good construction company will satisfy every small detail and make sure that the construction of the project goes smoothly. We often look for a measure-twice-cut-once mentality and the right determination when we are looking for the right bidders.
Dealines and Milestones
At Quick Service Restaurant and Retail Design Group, we make sure that the contractors have a good grasp of how long a contract and milestone should take. We offer you our knowledge to come to conclusions when a bidder is giving false deadlines or they might be, unknowingly, setting themselves up for failure. Our team wants your project to be a wonderful success and that includes making all the pieces of the project fall in the right place.
Previous Contracts
Another guideline that it's used to select a bidder is by looking at past work they've done. This will help with learning about the quality of their work and also with trying to match their style to what you are trying to portray in your retail store.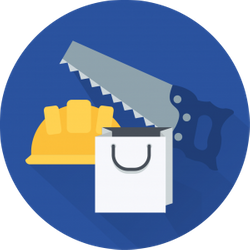 PHASE FOUR:
Construction Period Assistance
Once all the decisions have been made, it's time to start the construction process. The contractor has been hired to carry out our design and hand you over a product that you want. You don't have to worry about going through this process alone as Quick Service Restaurant and Retail Design Group have your back throughout this part of the process as well.
The team at Quick Service Restaurant and Retail Design Group will perform inspections to ensure that the construction is being developed following the parameters that you have agreed on. We will be working closely with you, reviewing drawings, and conducting meetings for equipment rough-ins.
The moment construction is over, we do a final inspection and walk-thru with a detailed punch list. Quick Service Restaurant and Retail Design Group will not stop until the doors of your business are ready to be open for you to start your next adventure!
There is something exciting about looking forward to that first, grand-opening day, and here at Quick Service Restaurant and Retail Design Group, we want to be a part of that success story. We are here to help get some of that burden off of your shoulders and make sure that, no matter how many hiccups or how complicated the project is, you are in good hands that will get you to the goal line!

Preliminary Design Phase

Design Phase

Bidding / Negotiations

Construction Period Assistance